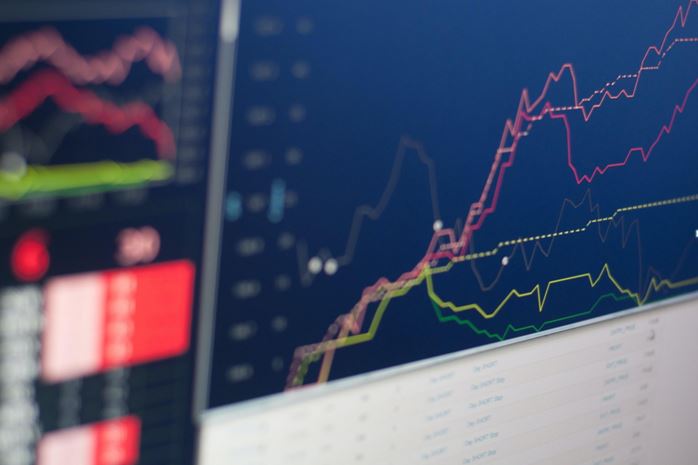 Business
CDSL Share: Overview, History & Things To Know As An Investor
Have you made up your mind to invest in CDSL stock? If yes, then read this article before making any final decision!
Investing in any share or equity needs proper research and effective decision-making. CSDL is no different. In this article, we will provide you with a complete overview of the Central Depository Services Limited (CDSL), including its history, performance, CDSL share price, along with other important things you need to know before investing in it. So, keep reading!
What is CDSL?
CDSL is an abbreviation for Central Depository Services Limited. For those who don't know, it is the largest Indian depository institution, which was founded in 1999. It holds a wide range of securities ranging from shares, equities, indices, bonds, etc., in a decentralized e-format. Currently, CDSL works for BSE (Bombay Stock Exchange) and is supported by numerous Indian banks including the State Bank of India, Axis Bank, Bank of Baroda, HDFC Bank, Standard Chartered Bank, Union Bank of India, and a few others. How can you know about worldtravelplace.net best website wapkingzone.com and more website visit here bestnewszone.com.
Additionally, more than 600 stockbrokers including ZERODHA are registered with CDSL for different sectors and capacities. The main objective of the company is to provide reliable, secure and convenient depository services to individuals.
CDSL – CEO and MD
Currently, the CEO and MD of CDSL is Mr Nehal Vora. He stepped into the organization in 2019 and has been playing a major part in the growth and performance of the company. He has more than 20 years of experience in the securities and financing sector. Further, he has also worked with SEBI and Merrill Lynch before joining CDSL.
How do CDSL work?
In this digitalized world, the very first thing you need to do to begin trading is opening a Demat account. Basically, the working mechanism of a Demat account is closely related to that of CDSL. When you purchase shares or stocks, they are transferred to your Demat account. Similarly, when you sell them, they are debited from your Demat account. So, the question is? Where does CDSL fits in this picture?
Here is the answer, the Demat account you're using is merely an intermediary and your actual shares are held by CDSL, the parent company providing depository services in India. Note that, there are two depositories in India, CDSL and NSDL, and both work in the same manner.
Another important function performed by CDSL is when different companies need to distribute dividends to their investors. At this time, CDSL provides those companies with information about their shareholders.
Main services provided by CDSL
Below is a list of other services provided by  Central Depository Services Limited :
Account opening
Maintenance of Demat accounts
Account statement
Trade settlement
Re-materialisation and dematerialisation
Share transfers
Transmission and nomination
Distribution of non-cash corporate actions
Updating account details etc.
Things about CDSL every investor should know
Below are some things that will help you understand the financial health as well as the current and expected performance of the CDSL share :
1. Revenue growth
The revenue growth of CDSL is one of the reasons why investors are attracted to its stocks. The revenues of the company have grown from ₹105 Cr in 2015 to a whopping ₹344 Cr in 2021, with 21.9% as CAGR. Further, the profits have heightened from just ₹44 Cr in 2015 to ₹200 Cr in 2021, with a CAGR of 28% (approx). Further, the last one year performance of CDSL has been spectacular mainly because of the surge of Demat accounts.
2. High operating profit margin
The operating profit margins of CDSL are consistently over 40% and have not come down this range for the past couple of years, which is excellent. Note that, the recent profit margins were noted to be 62%, which is a great indication.
3. ROCE and ROE value
Both ROCE and ROE values of CDSL look promising. While the ROCE of the company is in the range of 20-30%, ROE ranges between 15-20%. Overall, it is a good value.
4. Debt to equity ratio
Debt to equity ratio is an important factor that defines the financial health of a company. Looking at the debt structure of CDSL, it is clear that it is a debt-free company, which makes it safe for investing in.
5. CDSL Share Price
CDSL share price ranges from 1,340 to 1,385 as per the recent data.
6. Shareholding pattern
To give you a more detailed insight into the CDSL share, here is the shareholding pattern of the company:
As of the year 2020, 20% of the shareholding goes to promoters, 14% shareholding for the banks and other financial institutions, 8% shareholding held by Mutual funds, and around 6% is held by foreign institutions.
Further, here are the top 5 shareholders of CDSL:
BSE is the largest shareholder alongside promoters.
HDFC Bank holds 7.18%.
Standard Chartered Bank accounts for 7.1% of shareholding.
Canara Bank and LLC accounts for 4.4% of holdings each.
That's all!
We have just discussed everything about CDSL, including the overview, services, CDSL share price, and financial performance. We hope it helps you in making the right decision.
Zainview.com is Get The Latest Online website At One Place like Arts Culture, Fashion, movies, entertainment, Technology, Travel and Fitness and health news here. Pushpa naa songs and movies information movierulz4